IT'S THE SMALLEST DETAILS THAT MAKE THE MOST MEMORABLE IMPACT.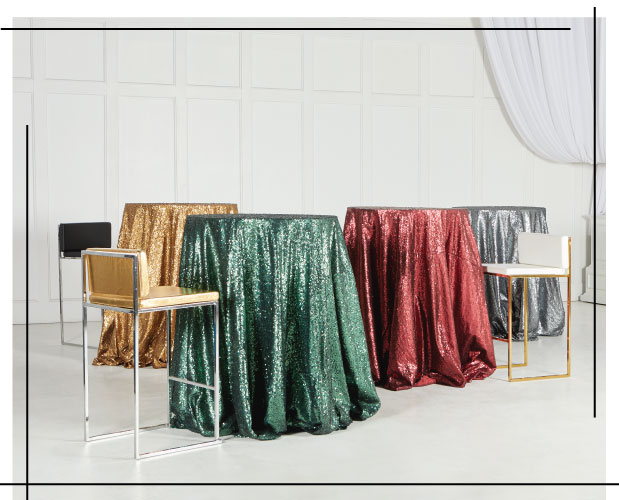 Gather inspiration, see what's new, and get familiar with the Lendable Experience.
LOOKBOOK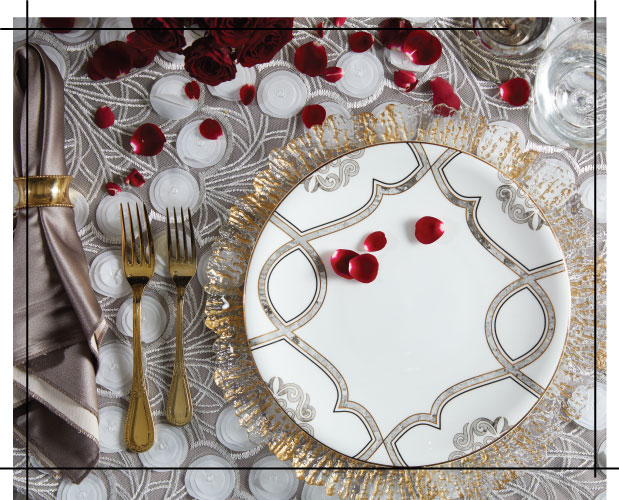 REQUEST SWATCHES
We are happy to send you a total of 5 fabric swatches at no charge. Please enter the swatches of your choice on the form below.
FREQUENTLY ASKED QUESTIONS
How do I get a hold of someone if I have an after-hours emergency?
Please call our main office and the answering machine will list the name and cell phone number of the Sales Executive on call for the weekend, Please note that all regular orders should be placed during our regular business hours, 8:30AM-5:00PM Monday through Friday.
Can I get fabric swatches?
We encourage you to request linen swatches before ordering to ensure the utmost satisfaction! You may order complimentary swatches via web, phone, email, or during a scheduled showroom appointment.
Full-sized linen samples are subject to a $20.00 rental fee plus shipping.
Is There A Minimum Order Size?
No way! Lendable is happy to ship any quantity needed.
How do I place an order?
Ordering is easy with Lendable. Orders may be placed in person during a scheduled showroom visit, via phone, or via email.
What are your payment terms?
A 50% deposit is required to secure your order and all balances must be paid in five (5) business days prior to your shipment/delivery.
What are your terms for custom items?
To assure your product(s) can be made for your event, we require a signature, final counts, and payment in full on these items when placing the order. No refunds or changes can be made to custom orders once confirmed by signature and payment.
Can I make changes to an order?
Absolutely. You can make changes to your order up until the final payment is due, five (5) business days prior to shipment/delivery.
Can I cancel my order?
Cancellations of custom orders are non-refundable. Non-custom orders may be cancelled up to five (5) business days prior to your order leaving our warehouse.
Do your prices include delivery or shipping?
Our pricing reflects the rental rate, laundering, and processing. Taxes (where applicable) and shipping or delivery are additional to our rental rate. Local delivery is subject to a delivery rate based on location. Nationwide shipping fees are determined by zip code and total weight of the order.
When can I expect to receive my order?
We strive to make your linen rental process as stress-free as possible. That's why we always aim to have orders delivered two (2) business days prior to your event for seamless set-up.
What if there is a delay in receiving my order?
For all shipping orders a tracking number will be provided. Lendable Linens is not responsible for delays or mishandling caused by UPS, FedEx or other carriers that may prevent the timely arrival of orders. If your delivery is not received two days prior to your event please contact us at 724-325-5555.
Can I Will-Call my order?
No problem! Orders can be picked up at our Headquarters from 8:00 AM – 5:000 PM Monday – Friday in Pittsburgh, Pennsylvania.
Will I be charged for damaged or missing items?
If an item is not returned or returned in such a condition that it cannot be rented again, a full replacement fee will be assessed in addition to the rental fee. Replacement fees vary by item. Items considered damaged is at the sole discretion of Lendable Linens.
How long can I keep the linens?
To ensure adequate delivery for our Lendable customers, all linens should be returned to UPS or FedEx within one (1) business day after the event.
What if my order is not returned on time?
Life happens! If you cannot return your linen at the scheduled time, please contact us at 1-866-539-5363 to check availability to extend the rental period. Extended rental fees may be applied.
How do I return my order?
Lendable Linens will provide laundry bags for all linen orders. For shipped orders, place linens in the bags with the pre-paid return labels provided. Based on your comfort level, you can arrange for carrier pickup, take the shipment to your nearest UPS/FedEx store, or for a nominal fee, we can have UPS/FedEx pick up the linens for you on the next business day after your event.
For all local deliveries, pick-ups are scheduled at time of order and will be listed on your contract.
How do I handle damp or wet linens after an event?
Air dry all damp or wet linens before packing for return. Damp or wet linens should not be placed in a plastic bag. These measures help eliminate replacement charges due to mold or mildew damage.
NEED MORE INFORMATION?
We're here to help! Contact us for company information, linen orders, to make a showroom appointment, or anything else that tickles your fancy.
CONTACT US